Welcome to the Wiki
Edit
Dr. Quinn, Medicine Woman is about a female doctor that moves from Boston to Colorado Springs after her father dies to find a place to practice. The show aired on CBS Saturday nights at 8/7 central.
I'll be working on making a resource for everybody & would appreciate any help on building that I can get adding to the episode pages. Please don't change my layout or add categories please (summary category I'm OK with). Also, anyone that's good with medicine from the time period or is willing to research it can feel free to add information to the pages in the diseases category. Especially when it comes to symptoms & treatment. I'll be going through the whole season before tackling them at all.
The series begins in the year 1867 and centers on a proper and wealthy female physician from Boston, Massachusetts, Michaela Quinn (Jane Seymour), familiarly known as "Dr. Mike". After the death of her father, Dr Mike sets out to the small, wild west town of Colorado Springs, to set up her own practice. She makes the difficult adjustment to life to Colorado with the aid of rugged mountain man and friend to the Cheyenne, Byron Sully (Joe Lando) and a midwife named Charlotte Cooper (Diane Ladd). After Charlotte is bitten by a rattlesnake, she asks Michaela on her deathbed to look after her three children, Matthew (Chad Allen), Colleen (Erika Flores, later Jessica Bowman) and Brian (Shawn Toovey). Dr. Mike settles in Colorado Springs and adapts to her new life as a mother, while finding true love with Sully. Furthermore, she acts as a one-woman mission to convince the towns people that a female doctor can successfully practice medicine.
Helping out
Edit
To write a new article, just enter the article title in the box below.
Not sure where to start?
Adding content
Every wiki has two list of articles that need help called ' and "Wanted Articles"'. Don't be shy, get in there.
Uploading is another really easy way to help out - see the Special:Upload page!
You can find a list of useful templates on
Medical Shows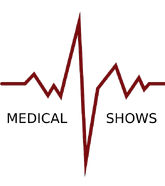 A Gifted Man • Body of Proof • Black Box • Call the Midwife • Chicago Med • Code Black • Crossing Jordan • Doctors • Dr. Quinn, Medicine Woman • Emergency • Emily Owens M.D. • E.R. • Grey's Anatomy • Hawthorne • Heartbeat • Holby City • House • The Good Doctor • Knick • The Mob Doctor • Nip/Tuck • Nurse Jackie • New Amsterdam • The Night Shift • Nurses • The Pretender • The Resident • Royal Pains • Saving Hope • Scrubs • Station-19 • St. Elsewhere • Third Watch
Community content is available under
CC-BY-SA
unless otherwise noted.