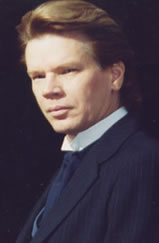 Born 18 March 1950 as James Joseph Knobeloch in Belleville, IL.
Wives - (former) Beth Sullivan, whom he divorced in 2007 after being responsible for the single car crash in which she was catastrophically injured in 2002. She has been in long-term recovery ever since, medically unable to resume her writing and producing career.
Children - Jack & Tess (b. 1996), whom he financially abandoned in 2007, when they were eleven years-old.
Filmography (notable)
Edit
For his complete filmography see his imdb page